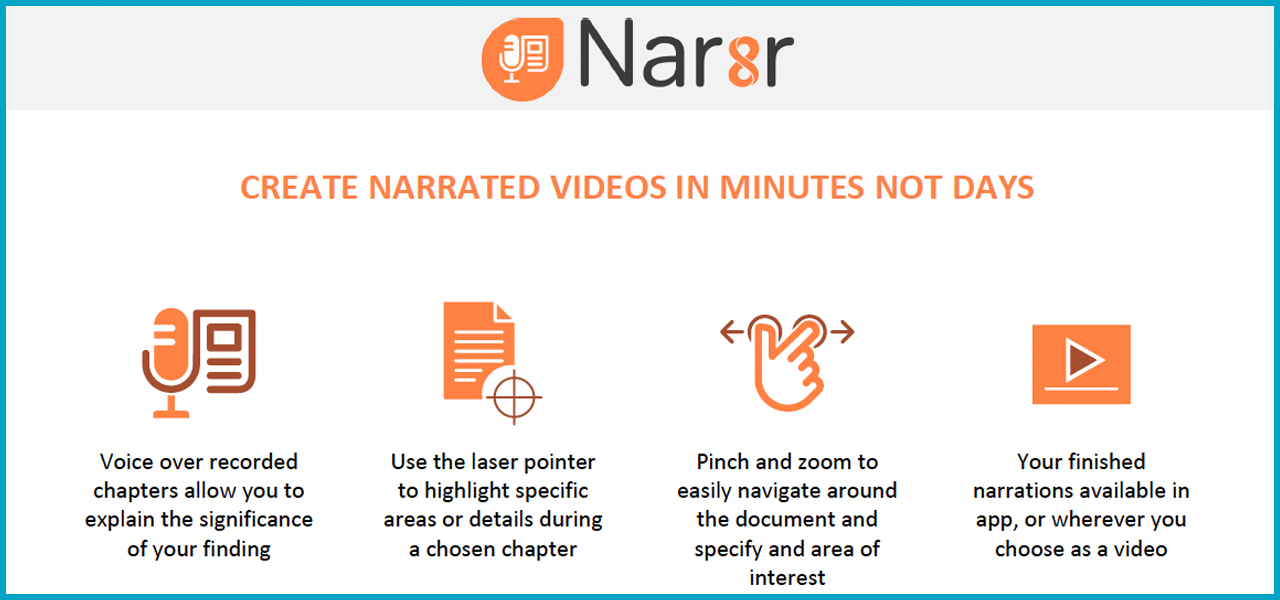 Introducing Nar8r Simple-to-Use Video Program
Nar8r enables you to bring your scientific findings to life via an engaging video. This creates a lasting digital record that can be used across multiple customer touchpoints to extend your reach and sent via email to those customers who could not attend the congress.
Quick and easy using iPad
Nar8r gives you a quick and easy way to create enduring material for posters, infographics, training materials, and PowerPoint presentations. Programs can be created on an iPad or SmartPhone.
With the Nar8r App, you can take a static document and visually track your clinical trial reports and provide narrated chapters to illustrate and reinforce key aspects of the findings.
Convert Your Narrated Poster to a Video
Access via QR code on poster in a poster hall
Share directly via email to audiences
Host on HCP websites/portals
Display on your congress booth
Learn more about the Nar8r Program